Can Fire Restoration Services Salvage my Belongings After a Fire?
Anyone who has experienced a fire on their property will understand the devastation it causes. Whether the fire is put out quickly or the entire building is ravished, damage from smoke and flames are oftentimes irreparable. Obviously, the most important thing is that everyone gets out the property safely. If that is achieved, and hopefully it is, the next port of call is to restore the building to its pre-incident condition as quickly as possible. Naturally, this may seem like the last thing you want to be dealing with after the horror of being involved in a fire, but it is crucial if you want to save as much of your property as possible. Continue reading for all you need to know on fire restoration services.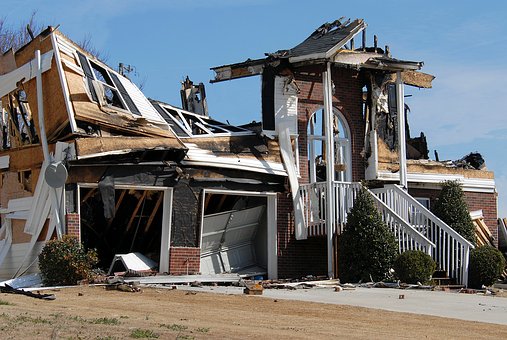 What Are Fire Restoration Services?
Fire restoration services are simply put a series of official industrial cleaning and maintenance processes that are applied to buildings that have suffered from fire damage. The aim is to remove the contents as quickly as possible, salvaging where possible and then attending to the structural components of the property. This means that fire restoration services are comprised of both cleaning and construction. Therefore, professional fire restoration teams will be made up of a variety of professionals with lots of experience and very specific skill sets. As you know, when a fire spreads through a building it can damage the structure to the point of being unsafe. It is essential that your restoration team are knowledgeable about this ad work closely with the fire department when restoring your home. This will ensure their safety and prevent further damage to your property.
Can Fire Restoration Services Salvage All of my Belongings?
What can and cannot be salvaged from your home after a fire will largely depend on the severity of the disaster. If the fire was well contained and brought under control quickly, then likely most of your contents will be saved and hopefully, only a portion of your home will need intense restoration. Unfortunately, if the fire engulfed your entire home in flames and it took some time to be put out then there will be many parts of the property and a lot of contents that will not be salvageable. Either through flames or smoke. If you feel your falls into the category of the former then get in touch with your local fire restoration services as soon as you can.
What Should I Expect From Fire Restoration Professionals?
Typically, fire restoration companies will have a 24-hour hotline that will allow you to arrange a team to come out at the earliest convenience. They will do an initial survey and then report to you the damage and the recommended treatment. They should also point out what is and is not achievable to the best of their knowledge for their first view. The process may be along one, so any professional team will be great at communicating with you and keeping you updated on their progress.